Air conditioners are in short supply in the market with a 15-30 day waiting period on some models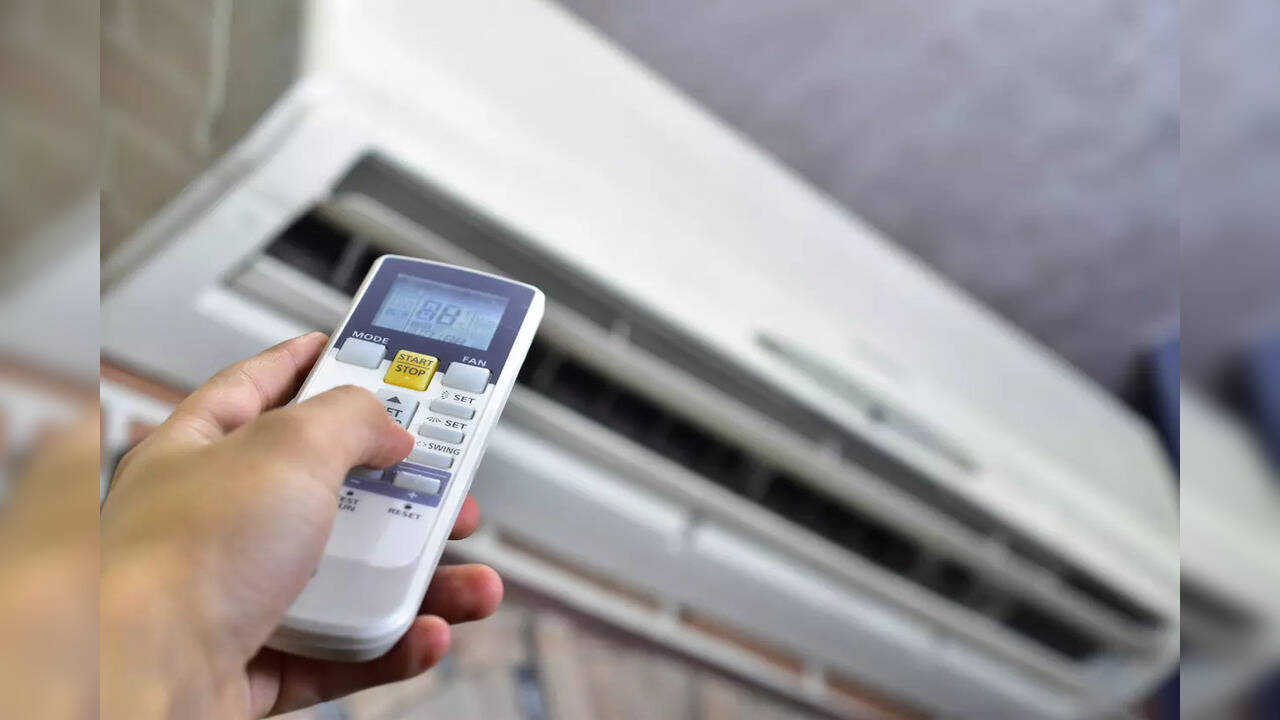 HIGHLIGHTS
Consumer Durable Goods Industry Faces Shortage of Some Devices Due to China's COVID Lockdown
Shortage observed mainly in air conditioners with a waiting period on some models ranging from 15 days to 1 month, according to dealers
AC models, especially 1/2-2 ton 3 and 5 star, are rare in the market of any brand, according to dealers
(By Kritika Arora)
New Delhi: The consumer durables industry has started to face a shortage of
air conditioner
supply in the market due to supply chain disruption due to the COVID-led lockdown in China, dealers say . The AC models facing a shortage are currently 1/2 to 2 ton 3 and 5 star, with a waiting period ranging from 15 days to 1 month.
The product shortage is caused by the delay in shipping parts from China and other South Asian countries, industry players said.
The shortage is mainly seen in air conditioners currently, as up to 60% of air conditioner components come from China.
Related News
Indian oil companies consider bids for stakes in Russian energy assets abandoned by Western firms
TSSC Launches Indian Telecom Market Report 2022-23, Forecasts Strong Demand for 5G-Related Jobs
AC models that are currently rare on the market include 1/2-2 ton 3 and 5 star, dealers said, and the phenomenon involves brands like Blue Star, Samsung, O General.
"We don't usually see a shortage of these types of air conditioners in the summer," said Nilesh Gupta, MD, Vijay Sales. "The situation is specific to this year due to China's lockdown," Gupta said.
The problem may not appear to be acute at this stage, as customers still have the option of choosing from other brands if a branded product is not available, said Kamal Nandi, business manager, Godrej Appliances.
Related News
Cotton export should not come at the expense of domestic industry: Goyal warns exporters
Railways award tender for supply of 39,000 train wheels to Chinese company
However, Nandi noted that in 10-20 days the situation could get worse and spread to different other products across all categories.
Industry players say the supply chain situation could worsen over the next 10 to 20 days, extending the parts shortage to other product categories as well for production.
Echoing this sentiment, Avneet Singh Marwah, CEO of SPPL, an exclusive licensee of Thomson India, said the shortage of semiconductors and the depreciation of the rupee are adding to the woes of electronics manufacturers and could lead to an increase in the prices of future products.
Related News
5G rollout may be delayed due to local equipment testing starting July 1, 2022
Adani Group acquires Ambuja Cement, ACC from Holcim for $10.5 billion; space's largest merger and acquisition