Best Wi-Fi Fridges for Smart Homes on Amazon India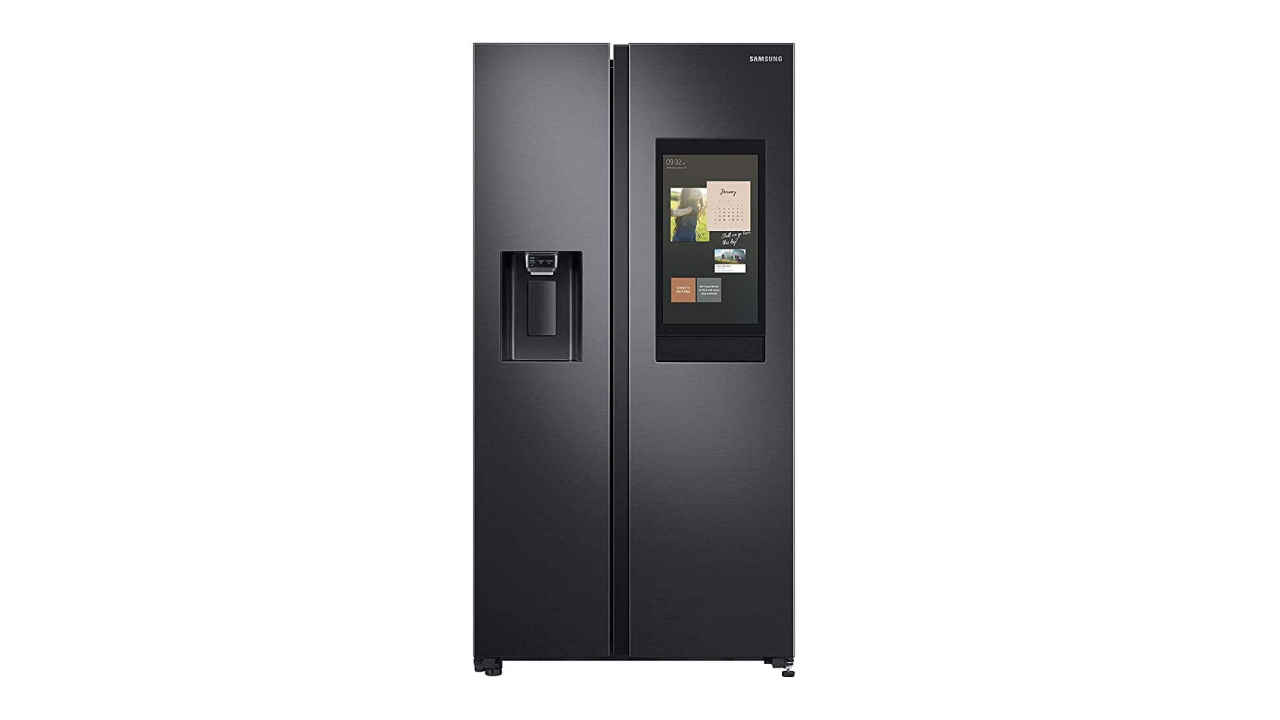 Use the latest smart technology by purchasing these Wi-Fi enabled fridges that will fit seamlessly into your smart home.
These days, when everything in your home is equipped with smart technology, why should your refrigerators be left behind? Wi-Fi enabled refrigerators are just what you need to add to your smart homes and also turn your kitchen into a smart kitchen. These fridges are equipped with Wi-Fi technology that allows you to connect the fridge to your smartphone via an app and control it via your device. This makes temperature control and other refrigerator functions far too easy and convenient. You can read below to learn more about these Wi-Fi enabled fridges available on Amazon.
Samsung Wi-Fi side-by-side refrigerator RS74T5F01B4/TL
This Samsung RS74T5F01B4/TL Wi-Fi side-by-side refrigerator features SpaceMax technology that allows it to create more storage space inside without affecting the exterior dimensions. The technology also makes the refrigerator walls much thinner with high-efficiency insulation. Thanks to digital inverter technology, the refrigerator works for long hours without consuming much energy. The anti-icing function prevents the accumulation of ice by activating automatic defrosting. With the ice and water dispenser, you can easily dispense ice or chilled water without opening the refrigerator. You can connect the fridge to your smartphone and access many functions like answering calls, surfing the internet and more.
LG GL-T502XPZ3 Wi-Fi Double Door Refrigerator
The LG GL-T502XPZ3 Wi-Fi Double Door Refrigerator features Fresh+ Hygiene technology that comes with 5-stage antibacterial deodorization that effectively kills up to 99.99% of bacteria and keeps your food fresh and hygienic. You can easily control your refrigerator with the LG ThinQ app on your smartphone wherever you are. With the Door Cooling + feature, you get two additional vents to help maintain cooling even after frequently opening and closing the door. The smart auto-connect feature allows you to connect your fridge to the home inverter so it can keep running even when the power goes out. With linear cooling, the temperature difference between the different sections of the refrigerator is reduced, ensuring uniform cooling. You can convert your freezer into a refrigerator to increase storage space using revolutionary technology.
LG GL-C322KPZY Wi-Fi Double Door Refrigerator
This LG GL-C322KPZY double door Wi-Fi refrigerator has Jet Ice technology that provides ice in less than 90 minutes. With Multi-Airflow Cooling, the vents distribute and circulate air to all sections of the refrigerator for an even cooling experience. The crisper box features moist and cool technology that prevents additional moisture buildup and keeps your fruits and vegetables fresh longer. Thanks to the smart diagnostics function, you can quickly and correctly detect and solve any problem with the refrigerator. The smart inverter compressor provides energy efficiency, longer freshness retention and less noise. It also comes with tempered glass shelves that support heavy loads without spillage.
Panasonic NR-BS62MKX1 Side-by-Side Refrigerator
This Panasonic NR-BS62MKX1 side-by-side refrigerator is equipped with Ag+ technology which includes a filter containing silver ions which allow for clean storage and keep food fresh while retaining all the necessary nutrients. Super quiet operation allows this refrigerator to operate with low noise, causing you little disturbance. You can connect the refrigerator to the advanced Miraie app and control the temperature and other functions via your smartphone from anywhere. You can also activate the child lock function via the Miraie app and prevent your children from playing with the fridge, making it safe for households with young children.