New Age remodel with Lars Home & Kitchen Appliances showroom in San Diego, CA
San diego, california: In addition to exceptional customer service, Lars Home & Kitchen Appliances Showroom works with customers from the planning phase to the delivery and installation of appliances. They offer both direct sales of home appliances and construction and design services. There are over 15 premium home appliances to choose from, including dryers, refrigerators, dishwashers, stoves / hobs, outdoor sinks, coffee makers, outdoor stone ovens, machines ice makers, washing machines and much more. The products offered in the Kitchen Appliance Showroom in San Diego come from world famous brands such as Miele, JENN AIR, Asko and Wolf.
Founded over 30 years ago, Lars Home & Kitchen Appliances Showroom is a trusted construction and design company that handles all types of home renovations. Since its inception, their goal has been to simplify the home appliance purchasing process, ensuring that homeowners benefit from the latest appliance technology from leading local and international brands. The San Diego division of Lars Home & Kitchen Appliances Showroom is owned and managed by Jason Larson.
When selecting home appliances, Lars Home & Kitchen Appliances Showroom advises customers to consider the needs and lifestyle of the family. Other essential determinants include budget, style and finish. Their best kitchen appliances include Lynx outdoor kitchen appliances and Sub Zero refrigeration units. Also featured are high performance bathroom fixtures such as Therapeutic Tubs, Bain Ultra and Delta faucets and tubs.
Lars Home & Kitchen Appliances Showroom understands that the home appliance market is constantly changing, so keeping up to date with the trends is essential. The company's showroom features live displays that allow homeowners to experience and feel how the product will work in their home. They are also ready to help customers find updated devices, regardless of the size of the renovation project. The new home appliance showroom opened in 2018 in San Diego. It is a one-stop-shop for kitchen, laundry and bathroom appliances and accessories.
The Lars Home & Kitchen Appliances showroom is open to visitors. Homeowners planning an upcoming renovation can visit the company's projects posted online. Projects featured include Alpine Kitchen remodel, Cardiff kitchen and bathroom remodel, and Chula Vista kitchen and family room remodel. An affordable financing program designed to help customers acquire premium home appliances at great rates is also available.
Lars Home & Kitchen Appliances Showroom operates from their offices located at 5925 Kearny Villa Road Suite 100A, San Diego, CA, 92123. Their phone number is (858) 583-7550. Their carefully curated selection of kitchen appliances and plumbing fixtures are perfect for homeowners looking to create innovative and efficient spaces.
Media contact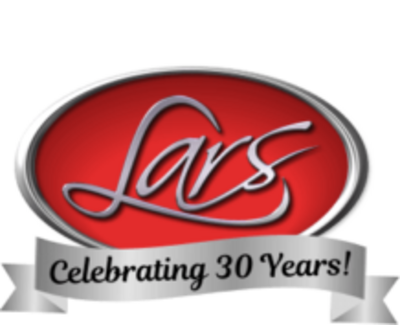 Company Name
Lars Home and Kitchen Appliances Showroom
Name of the contact
Jason larson
Telephone
(858) 583-7550
Address
5925 Kearny Villa Rd Suite 100A
City
San Diego
State
California
Country
United States
Website
https://larsappliances.com/